Ann Farrell, CPCC, PCC, MSCCC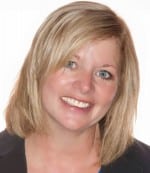 Master Executive Coach (Senn-Delaney, Coaches Training Institute and Marshall Goldsmith)
Founder and CEO
Ann Farrell is a highly respected Executive Coach who leverages her personal success as a corporate executive and entrepreneur with her extensive coach training for breakthrough results for her clients. Client companies include Fortune 500 Corporations, Chicago Cubs Organization, as well as Academic Institutions including Northwestern University, Ohio State University and Chamberlain College of Nursing. In her corporate career, she remains the only woman to rise from entry level to the top of the house in the 150-year history of her Fortune 200 employer where she held three executive positions before "retiring" to launch her own Executive Coaching business. Her executive roles include leading organizations as large as 5,000 people and P & L responsibility exceeding $8 billion. She is trained and Certified in 3 of the leading coaching practices (Certified Co-active Professional Coach by the Coaches Training Institute, Master Coach by Senn-Delaney and Master Stakeholder Centered Coach by Dr. Marshall Goldsmith.) and has a B.S. Degree in Finance from DePaul University. While her proven ability to both create and coach success enables her to be outstanding in her field, it is her heart that truly sets her and her approach apart as a partner in the success of her clients.
Yuri T. Jadotte, MD, PhD (abd)
Assistant Professor, Division of Science
Rutgers School of Nursing
Yuri Jadotte is a physician committed to preventive medicine. In 2006 he graduated summa cum laude from Montclair State University with a BS in molecular biology and a minor in chemistry. In 2010 he completed his Doctor of Medicine degree (MD) with honors at the Rutgers New Jersey Medical School. He is a member of the Golden Key, Phi Kappa Phi, Sigma Xi Research and Alpha Epsilon Lambda honor societies, as well as the National Medical Association, the International Society for Urban Health, and the American Medical Association. He is a reviewer for several journals, including the European Journal of Health Economics, the Joanna Briggs Library of Systematic Reviews and Implementation Reports, the Cochrane Database of Systematic Review/the Cochrane Library, and is a member of the Cochrane Skin Group, the dermatological subsidiary of the international Cochrane Collaboration. Yuri's passion for helping the less fortunate, his intellectual curiosity about the relationship between the individual's environment and quality of life, and the devastating effects of the earthquake that struck Haiti in 2010 propelled him to pursue the PhD in Urban Systems at Rutgers University and NJIT. His research interests in urban systems include: improving dermatological health and services for urban populations, studying the relationship between urbanization, urbanism and skin diseases, and quantifying the effects of urbanicity on healthcare and population health outcomes. His other research interests include: interprofessional collaborative practice, evidence-based healthcare, systematic review and meta-analysis methodology, comparative effectiveness research, the impact of social determinants on health outcomes, and the social construction of health. Currently he serves as Faculty Advisor for Alpha Epsilon Lambda, Alpha Chi chapter at Rutgers Biomedical and Health Sciences, which is the university's interprofessional honor society, and as a member of the Board of Trustees of the Rutgers New Jersey Medical School Alumni Association.
Karen S. Kesten DNP, APRN, CCRN, PCCN, CCNS, CNE
Director of Educational Innovations
American Association of Colleges of Nursing
Karen S. Kesten, DNP, APRN, CCRN, CNE, PCCN, CCNS, serves as chair-elect on the AACN Certification Corporation board, January 2015 through June 2016. She previously served an extended term as a director on the board from July 1, 2014, through December 31, 2015, and a three-year term from July 1, 2011, through June 30, 2014.
Kesten is director of educational innovations at American Association of Colleges of Nursing, Washington, D.C. She also continues part-time as associate professor at Georgetown University School of Nursing and Health Studies, Washington, D.C., where she has taught since 1999.
She was director of nursing education and a critical care education specialist at Adventist Healthcare's Washington Adventist Hospital, Takoma Park, Maryland, from 2004–2006 and held an academic position at The Catholic University of America, Washington, D.C., from 1982–1988.
She held clinical appointments between 1974 and 2011 with Adventist Healthcare's Shady Grove Adventist Hospital, Rockville, Maryland; Washington Hospital Center, Washington, D.C.; St. Luke's Texas Heart Institute, Houston; Grady Memorial Hospital, Atlanta; and Medical University of South Carolina, Charleston.
Kesten belongs to the Phi Kappa Phi Honor Society, Sigma Theta Tau International Honor Society of Nursing and AACN's Greater Washington Area Chapter.
A frequent writer and presenter on clinical practice and AACN's Healthy Work Environment Standards, she received the Competitive Faculty Research Award from Georgetown University School of Nursing and Health Studies in 2008 and the Dean's Research Award, University Research Fund, The Catholic University of America, in 1986. In 2013, she received the Excellence in Teaching Award from Georgetown University.
Kesten earned a Teaching in Nursing and Health Professions Certificate and a doctor of nursing practice degree from the University of Maryland, Baltimore in 2009. She received a Bachelor of Science in nursing from Nell Hodgson Woodruff School of Nursing, Emory University, Atlanta, in 1974 and a Master of Science in nursing from The Catholic University of America, in 1980.
Kenn Daratha PhD, MBA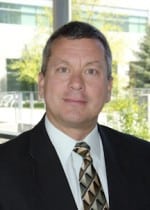 Associate Professor
Washington State University College of Nursing
Kenn B. Daratha, PhD has been designing, building and using large health care databases for more than 30 years. He has developed datawarehouses, datamarts and business and clinical decision support systems for multi-hospital systems, insurance companies and academia. He has devoted his professional and academic career to addressing the technology problem of "I know the information is in there, we just can't seem to retrieve it".
Dr. Daratha's research interest include improving health outcomes for hospitalized patient populations. He has extensive experience organizing and leading research teams in designing and implementing observational and clinical trials. His publication record demonstrates extensive design and use of large datasets in the areas of end of life utilization and delivery of palliative care; rapid response teams; serious mental illness; chronic kidney disease; urologic cancer care, adolescent obesity; diabetes; asthma; heart disease; labor and delivery; pressure ulcers, CAUTI and surgery scheduling. He has developed models for research in the areas of Inpatient Cohort by Disease Analysis; Geography and Relationship to Health Outcomes; Clustering of Outcomes by Provider, Unit and Facility; Reliability of Diagnosis compared to Biological Gold Standard; Heterogeneity of Patient Experiences with Healthcare; Empirically Measuring Provider Activities and Locations and Complications of Care and Comorbid Conditions Associated with Adverse Outcomes.
Margaret Scharf, DNP, PMHCNS-BC, FNP-BC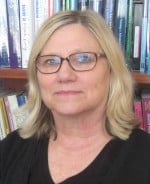 Clinical Associate Professor
Oregon Health & Science University School of Nursing
Margaret Scharf, DNP has been involved in nursing education for over 30 years and seen many changes along the way. She has taught psychiatric nursing at the undergraduate and graduate level throughout her career. She has practiced as an APN in Psychiatric Mental Health Nursing since 1983 and added a specialty as an FNP in 1995. She earned her DNP at Oregon Health & Science University in the first cohort in 2009, and then coordinated the program for two years in its infancy, returning as the interim Director in 2014. Since 2007, she has closely followed the development, growing pains and triumphs of the DNP nationally, including a keynote at the 2012 DNP conference on "How the DNP is Changing Nursing Education." Dr. Scharf worked on the NONPF PMHNP competencies (2013) and chaired the ISPN Child and Adolescent Division from 2011-13.
Dr. Scharf was the first Psychiatric Nurse Practitioner licensed in the state of Nebraska in 1993. She pioneered the role of PMHNP through a 13 year rural practice in the state, including being the first NP to gain hospital privileges. Her clinical work focuses on improving the physical health of people with persistent mental illness which has included educational innovations such as developing a nursing student run wellness clinic, metabolic screening programs within a community mental health center and current involvement in a reverse integration project where "primary care comes to mental health" to serve the health needs of the mentally ill population.
David G. Campbell-O'Dell, DNP, ARNP, FNP-BC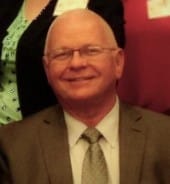 President Doctors of Nursing Practice, Inc.
Professor, FNP & DNP Programs, Chamberlain College of Nursing
Dr. Campbell-O'Dell is one of the founders of Doctors of Nursing Practice, Inc. and is the current president of this non-profit organization. His academic interests in advanced practice and doctoral education continue with employment and support of these efforts in many nurse practitioner and doctor of nursing practice programs. He has authored or contributed to chapters in seven DNP text books, and is a manuscript reviewer for two professional journals. His presentation today compliments the work done in his latest text book chapter development.
Donna M. Emanuele, DNP, RN, FNP-BC, CNS, FAANP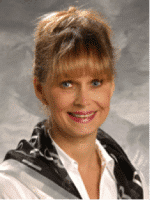 Assistant Professor of Nursing Assistant and Director FNP Program
College of Graduate Nursing | Western University of Health Sciences
Dr. Emanuele is an Assistant Professor of Nursing and Assistant Director of the FNP program for the College of Graduate Nursing at Western University of Health Sciences. She has practiced within the nursing profession and assumed many leadership, clinical educator, management, and administrative roles extending over a 20-year nursing career. She graduated with an associate of science degree in nursing from Middlesex Community College in Bedford, Massachusetts in 1984 and completed her baccalaureate of science degree in nursing from Cal-State, Los Angeles in 1989. She earned her advanced degrees in nursing from the University of California, Los Angeles as a Clinical Nurse Specialist in Critical Care in 1993 and Family Nurse Practitioner in 1995. She has practiced in Primary Care-Family Practice and actively practices as a certified family nurse practitioner in Emergency Medicine as a specialty care setting. Dr. Emanuele earned her doctorate of nursing practice from Touro University Nevada in 2009. Her practice-based dissertation research investigated, "Nurse Practitioners as Primary Care Providers: Transforming the Political and Regulatory Practice Landscape to Improve Access to Health Care through Evidence-Based Research". She is an active member of several professional state and national nursing organizations and engaged in committee work to advance the practice of nursing; with special interest in health policy and practice. She completed terms as the Health Policy Chair for the California Association for Nurse Practitioners in 2010-2012; President-Elect during 2012-2014; and is presently serving as the President for CANP for terms 2014 to 2016. Dr. Emanuele has co-authored the 2009 CANP Position Statement, "Affirming the Competency, Quality and Continuing Role of Nurse Practitioners in the Primary and Specialty Care Settings"; presented at state and national nursing conferences; and participated in research studies. She is a fellow of American Association of Nurse Practitioners and a Health Policy Fellow with Ohio University, Heritage College of Osteopathic Medicine and was the first DNP selected to join this team of health profession scholars. She continues to pursue nursing's agenda to reduce barriers to advance nursing practice to improve access to health care and this past June received the 2015 AANP Advocate State Award for Excellence for California. She is an active member of the California Action Coalition and serves on their Leadership Council and recommendation committees to address the Future of Nursing.
Heather M. Stephen-Selby BSN, MSN, ARNP-BC, RN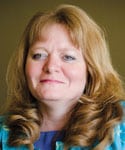 Assistant Executive Director of Nursing Practice, Education and Research
Washington State Nurses Association
Heather Stephen-Selby has an extensive background in education, curriculum development, grant management, and workforce planning.  She is currently the Assistant Executive Director of Nursing Practice, Education and Research at the Washington State Nurses Association.  She has previously served as Acting Dean of Nursing at Spokane Community College and Dean of Allied Health and Nursing at Renton Technical College from 2002 to 2013. Her tenure included numerous curriculum advancements, integration of state of the art technology in the learning laboratories, and high fidelity simulation. Stephen-Selby's grant writing and management efforts netted over $7 million in health care grants at the federal, state and local levels. Her work creating opportunities in nursing education for students with diverse backgrounds and developing programs for English as a Second Language (ESL) students earned her the WSNA Ethics and Diversity Award in 2010. She has been an active member of WSNA, WSNA committee member and a member the British Columbia Nurses Association for a number of years.
An advanced registered nurse practitioner (ARNP), Stephen-Selby has maintained her commitment to direct patient care throughout her career. In addition to her work in academia, she has practiced as a Family Nurse Practitioner for over a decade and currently manages and supervises care of students at the Community Colleges of Spokane Student Health Clinic. As a practicing ARNP, Stephen-Selby has ensured that she stays current on trends in nursing practice, incorporates best practices, and maintains a connection to the frontlines of health care delivery.