2020 National Conference Faculty
Tammy Peacock, DNP, RN, NEA-BC, CENP, CPPS, CLSSBB
2020 Keynote Speaker
Presentation:  Leading Innovative Quality Improvement in the Capricious Healthcare System: The Role of the DNP
Dr. Tammy Peacock is currently a nurse leader for Kaiser Permanente's National Accreditation and Quality Consulting. She has over 30 years of nursing experience in healthcare.  Dr. Peacock is a subject matter expert in surgical safety, accreditation, and has widespread experience in performance improvement, health care operations, and patient safety.  With over ten years of quality improvement experience, Dr. Peacock has led several large performance Improvement projects in a large multi-regional integrated healthcare system.  In 2016 she was the recipient of Kaiser Permanente's Lawrence Patient Safety Award for her contributions to Enhanced Recovery After Surgery.
Dr. Peacock has been published in American Journal of Perioperative Nursing, and the American College of Surgeons Bulletin. Dr. Peacock has presented numerous times at the Kaiser Permanente National Quality Conference and the American College of Surgeons Quality and Safety Conference.
Dr. Peacock received her Doctor of Nursing Practice (DNP) from the University of San Francisco with an emphasis in executive leadership. Dr. Peacock is a member of Sigma Theta Tau International Honor Society, American Organization of Nurse Leaders and an Affiliate member of the American College of Surgeons. She holds certifications in Nursing Executive Advanced-Board Certified (NEA-BC), Certified Executive of Nursing Practice (CENP), Certified Professional Patient Safety (CPPS), Certified Lean Six Sigma Black Belt (CLSSBB), and is a TEAMSTEPPS master trainer.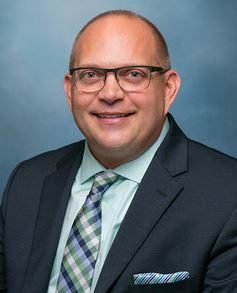 Michael D. Francis, DNP, MSEd, RN, NEA-BC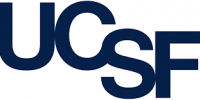 Dr. Michael Francis is currently the Clinical Education and Training Manager at the Institute of Nursing Excellence at University of California, San Francisco.
He began his nursing career in the ICU as a new graduate. While working as a staff nurse in the ICU and moving from novice to expert and up the clinical ladder, he recognized the gaps between education and practice. He soon started a quality committee to bridge those gaps. He introduced evidenced-based practices into the unit and eventually had many subgroups in the committee who would research, share their knowledge, then engage the staff towards changes in practice.
He then moved into an Educator position in the Clinical Education, Practice & Informatics department eventually becoming the Director and earned a Master of Education at Capella University.
After completing his DNP he accepted his current position at UCSF.
Carmen Kynard, DNP, APRN, FNP-BC, NP-C, PMHRN-BC, CPHRM, MBA, MEd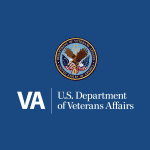 Presentation:  Beyond the Patient: Contributions of the DNP to Quality Improvement in Health Care Settings
Dr. Carmen Kynard, DNP, APRN, FNP-BC, NP-C, PMHRN-BC, CPHRM, MBA, MEd is the Mental Health Nurse Educator for the Department of Veteran Affairs (VA), Kansas City, Missouri.  Dr. Kynard was, most recently, the VP of Nursing, Regulatory Affairs, and Performance Improvement (PI) for a Memphis-based company that is responsible for 10 acute care behavioral health hospitals where she served in that capacity for 4.5 years. Previously, Dr. Kynard served as the Chief Nursing Officer/ PI Director for an acute level, multi-site behavioral healthcare hospital in the Kansas City area for 17 years and prior to this, served within PI in Nursing/Hospital Administrative roles in the SF Bay area.  Carmen was a Malcolm Baldrige Examiner and was instrumental in her hospital receiving the State level of the Malcolm Baldrige Quality reward.
Carmen has an avid interest in medical mission work and has accomplished same on a national and international level.
Pursuant to her desire to blend her expertise in quality with clinical care skills, she obtained a Doctorate in Nursing Practice from Creighton University, Omaha, Nebraska. Subsequently, while participating in several quality improvement initiatives, she worked as a family nurse practitioner in a private behavioral health medical practice as well as a busy primary care clinic in the urban core of Kansas City.
In 2015, Carmen was selected as one of the three USA recipients of the Florence Nightingale Medal.  Awarded by the International Committee of the Red Cross, in Geneva, Switzerland, this medal is the highest international distinction a nurse can receive.
It is her love for mission work and passion for quality that inspired Carmen to join the VA.  In doing so, she is actively serving our Veterans while working within a high reliability organization that fosters a strong spirit of quality improvement.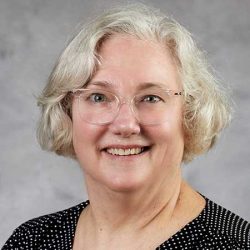 Karyn E. Holt, Ph.D., RN, CNM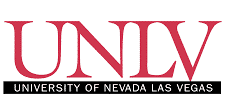 Presentation:  How Can your Brain Work Smarter?
Dr. Karyn Holt joined the UNLV School of Nursing in 2019 after retiring from Drexel University as Professor Emerita. Holt, as an internationally recognized leader and author in online learning, has written more than forty articles, one edited book, and six book chapters over her career. Holt presents nationally and internationally on workload, cognitive load, system-wide quality assurance and assessment, student and faculty development, employee and student recruitment and retention, and equity in the classroom. Holt has presented nationally and internationally this year alone covering issues in higher education, educational technology and Educational Neuroscience, translating evidence-informed practices into our daily professional lives, through incorporating Mind-Brain-Education Principles.
Named as the Distinguished Alumnus in 2013 at the University of Texas Medical Branch, Holt, returned to her alma mater as commencement speaker in 2014, one of the highlights of her career. She is a reviewer for 8 peer-reviewed journals and her current interests are in the field of Educational Neuroscience (MBE Learning), looking at the confluence of psychology, neuroscience, and education, translating the most promising research into effective strategies for self learning, patient teaching and teaching in general.