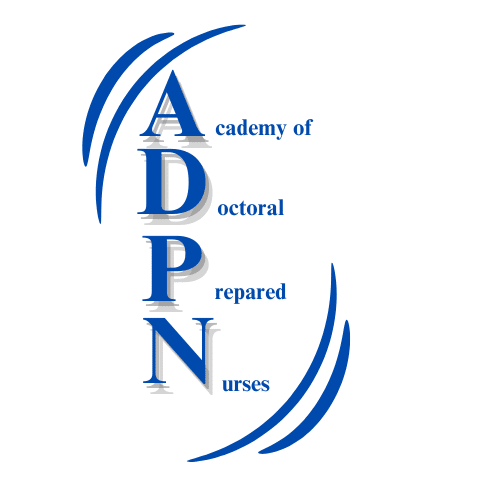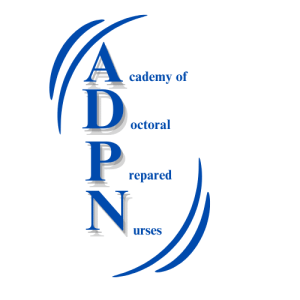 The purpose of this organization is to provide a venue and vehicle for doctoral prepared nurses to collaborate and demonstrate joint efforts to improve health care outcomes. Members will highlight and celebrate the collaboration of researchers, educators, and those that apply research to practice to improve healthcare outcomes. All doctoral prepared nurses are welcomed to contribute and support this collaborative effort.
Mission:
Improve healthcare outcomes and delivery systems through the collaboration of doctoral prepared nurses.
Vision:
Advance collaboration with colleagues all nursing doctorate degrees,
Promote the dissemination of health care services techniques that demonstrate healthcare improvements,
Demonstrate intra and interprofessional collaboration among all healthcare professional partners, and,
Integrate research-based evidence to impact healthcare services and policy nationally and internationally.
Core values include promotion of collaboration with integrity, professionalism, and dedication to improving healthcare outcomes by integrating skills sets and expertise.
The mechanisms and strategies to realize this mission and vision includes:
Publications of findings in a dedicated peer-reviewed journal, The Journal of the Academy of Doctoral Prepared Nurses
Demonstration of techniques that enhance systems to improve outcomes, and,
Developing workshops, scholarships, and fellowships to enhance collaboration.
The Academy of Doctoral Prepared Nurses and its associated peer-reviewed journal are being developed now with the goal of opening it up for membership and participation in the 3rd Quarter of 2023. Maximizing the skills and talents of collaborating doctoral prepared nurses is the overarching goal.
Update: The efforts to have this organization up and running by the time of the 16th National DNP Conference were not realized. We have work to do in assuring the infrastructure is in place to accommodate and support the expansion of services. Please stay tuned. More information will follow.
Elements and activities to be addressed before the ADPN  can become a reality: 
Website infrastructure to accommodate and promote this effort,
Membership structure and processes to assure equity and ease of access,
Content availability to assure that membership rewards are significant and valuable, and,
Strategizing the development and growth of the Journal of the Academy of Doctoral Prepared Nurses.