PROJECT DISSEMINATION TEAM AND DNP PROGRAM LISTINGS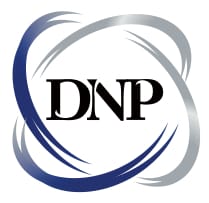 Join the Dissemination Team!
Sign Up Today!
Disseminating scholarly work shares experiences to enhance practice and healthcare outcomes. A team effort and collaborative engagement in dissemination support students, graduates, patients, organizations, colleges, and all stakeholders that have an interest in the final project that is completed by DNP professional nurses.
An annual fee of $150 to be a member of the dissemination team supports:
A collaborative engagement of practice partners and employers,
Assistance in providing guidance to current and future DNP students who are developing their own projects,
Clarity and support to schools to help demonstrate successful implementation challenges,
The DNP prepared professional to educate employers, organizations, and other stakeholders about DNP competencies and capabilities
Showcase DNP prepared professional's impact in improving outcomes,
Dissemination of DNP content for all interested in the theme, environment, and process of impacting the complex processes of health care delivery, and
Building a foundation for sustainable change, and build a foundation for future practice scholarship.
The benefits of being a part of the DNP Inc. dissemination team includes:
A visible recognition of students and alumni for their contributions in supporting improved outcomes,
A $5 discount for all students that upload their projects from the school/college/university that is a member of the dissemination team,
The ability to aggregate submitted doctoral projects for each school,
The ability to search all projects by keyword,
Search by the category of the project, such as Clinical/Practice, Administration, Informatics, or Policy,
Search by type of organization where the Doctoral Project took place, to include Acute Care, Long Term Care, Rehabilitation, Home Care, Primary Care Clinic, Specialty Care Clinic or Public Health.
The mission of Doctors of Nursing Practice, Inc., a 501(c)(3) charitable non-profit organization, is to improve healthcare outcomes by promoting and enhancing the doctorally prepared nursing professional. Join this effort and share your expertise to support this mission.