2014

2015

Springer Publishing Company serves the health care and medical industries in the professional and educational fields. Our books and journals provide vital information for practitioners, students, academics, and researchers in nursing, psychology, gerontology, social work & counseling, public health, and medical education.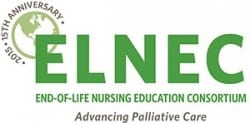 The End-of-Life Nursing Education Consortium (ELNEC) project is a national education initiative to improve palliative care. The project provides undergraduate and graduate nursing faculty, CE providers, staff development educators, specialty nurses in pediatrics, oncology, critical care and geriatrics, and other nurses with training in palliative care so they can teach this essential information to nursing students and practicing nurses. The project, which began in February 2000, was initially funded by a major grant from The Robert Wood Johnson Foundation (RWJF). Additional funding has been received from the Open Society and National Cancer Institutes, Aetna, Archstone, Oncology Nursing, and California HealthCare Foundations, Cambia Health Foundations, Milbank Foundation for Rehabilitation, and the Department of Veteran Affairs (VA)
The University of Alabama Capstone College of Nursing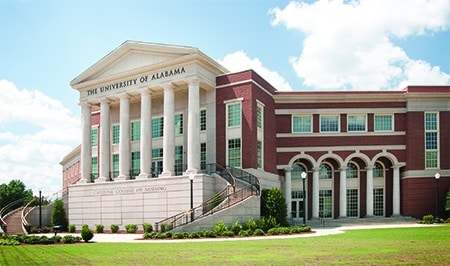 2015

The Capstone College of Nursing (CCN) is located on the main campus of The University of Alabama. We offer a DNP program and a nurse practitioner specialty at the MSN level.  We are seeking faculty who are doctoral prepared advanced practitioners.

Jones & Bartlett Learning is a world-leading provider of instructional, assessment, and learning-performance management solutions for the secondary education, post-secondary education, and professional markets. For decades, we have been leading the way in advanced practice nursing education with high quality print and digital learning solutions that improve learning outcomes.
International Nursing Association For Clinical Simulation & Learning

INACSL's mission is to promote research and disseminate evidence based practice standards for clinical simulation methodologies and learning environments. There are many ways that INACSL provides value added for its members. Our journal, Clinical Simulation in Nursing, is a valuable resource for the growing body of evidence for simulation. It also is a venue for you to  share your scholarly products. INACSL continues to develop and refine Standards of Best Practice: Simulation. INACSL webinars provide timely information about simulation. Our website keeps the membership informed and archives information for future reference. The INACSL Simulation Scholars Mentorship Program connects novice simulation educators/researchers with national and international experts. The annual conference provides space for networking and sharing knowledge and skills to further the science of simulation alongside educators, researchers and industry partners from around the world. INACSL's LinkedIn network keeps members connected throughout the year, provides a venue for asking questions, sharing tips and solutions, and posting employment opportunities.  Pose questions to our LinkedIn group and you'll receive answers from members with years of experience in the simulation field.
American Association of Colleges of Nursing (AACN)
The American Association of Colleges of Nursing (AACN) is the national voice for baccalaureate and graduate nursing education. AACN works to establish quality standards for nursing education; assists schools in implementing those standards; influences the nursing profession to improve health care; and promotes public support for professional nursing education, research, and practice.
Azusa Pacific University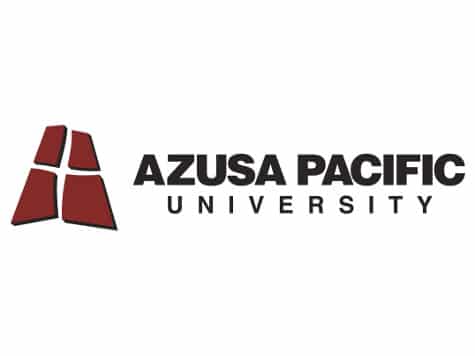 Informed by a Christian worldview, APU's nursing school prepares professional nurses for leadership and collaborative practice in health care.

Through innovative programs and expert faculty, nursing students engage in challenging discussions, mentoring relationships in small classroom settings, invaluable hands-on experiences in state-of-the-art simulation labs, and a culturally diverse practice environment that includes both study abroad and global research opportunities.


Based on a strong scientific foundation, evidence-based practice, leadership, and organizational analysis, the Doctor of Nursing Practice (DNP) program is designed to prepare nurses at the highest level of practice for the current, complex health care environment. An evidence-based clinical approach emphasizes the prevention, assessment, and treatment of complex health issues.
Washington State University College of Nursing

The Washington State University College of Nursing educates more than 1,000 students annually working towards their bachelor's, master's, and doctoral degrees. It conducts patient-focused research aimed at transforming and improving health care for all. The college is also a national leader in providing distance education and interdisciplinary learning opportunities using a hybrid of lecture, simulation, clinical, and online experiences to prepare future nurses.