2017 National Conference Faculty
The Tenth National Doctors of Nursing Practice Conference New Orleans
2017 Faculty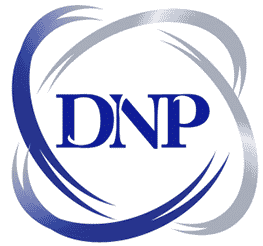 Barbara DuPont, JD, DNP, RN
2017 Keynote Speaker
DNPs Take a Bow!
How the Doctorate of Nursing Practice Continues to Revolutionize Health Care
CE Value 1
Dr. Barbara J. Dupont is a multidiscipline attorney and doctor of nursing practice. She is the, managing partner of the Dupont Law Firm, LLP, Stamford, Connecticut. She has lectured widely on critical nursing practice issues before advanced practice nurses (APRN) and, most recently, before a unique, combined meeting of the faculties of health science, law, medicine and nursing at Quinnipiac University. She was appointed the initial Chair of the Quinnipiac University School of Nursing Advisory Board and is now serving on the Quinnipiac University Board of Fellows, Health Affairs.
While completing her juris doctoral studies and preparing for her bar examinations, she served as Assistant Professor of Nursing at Quinnipiac University, and taught courses in Holistic Critical Care, Critical Thinking, Ethics, and Law and Medicine. She was a critical care nurse at the Burn Center at Weill Cornell-New York Hospital. She served as a clinical instructor and lecturer at the Hospital for Special Surgery/Cornell Medical Center, and also at Quinnipiac University for its nursing students rotating through Yale – New Haven Hospital.
She is a nationally recognized lecturer on APRN scope of practice and the benefits of collaborative practice in achieving enhanced care at reduced cost for under-served populations. Last year, she conducted several workshops, including a unique presentation on nursing responses to suspected criminal activity for the International Conference on Forensic Nursing and Practice in Denver; and another, on collegial, collaborative care best practices, at the Doctors of Nursing Practice Conference in Baltimore. She also lectured on the same topic before the Nurse Practitioners of New York at Mount Sinai-Beth Israel.
Dr. Dupont completed her nursing doctoral studies at MGH Institute of Health Professions ("MGHIHP"). As part of her Capstone – DNP/APRN Scope of Practice: Analysis and Need for a Fully Autonomous Uniform State Law (September, 2014), she drafted a proposed state law on scope of nursing practice. She received her Juris Doctor from Quinnipiac University School of Law, where she was the recipient of a Merit Scholarship. She graduated with course honors in Advanced Law and Medicine; Ethics; and Jurisprudence and was given an award for Superior Classroom Performance.
She earned a Master of Science in Nursing, with Distinction, from Mercy College, and her Bachelor of Science from the State University of New York/Downstate Medical Center College of Nursing. She is a member of Sigma Theta Tau, the International Honor Society of Nursing. She is responsible for the return of the historic Nightingale Lamp Ceremony at Quinnipiac University, where she is also a founding member of the Quinnipiac University Tau Rho Chapter of Sigma Theta Tau.
Prior to entering MGHIHP, and after obtaining her DNP, she accumulated 20 years of trial and appellate experience, handling catastrophic personal injury matters and unique civil litigation. She was co-counsel on an Amici Curiae brief in the United States Supreme Court and she has appeared as co-counsel on many appellate briefs filed in United States Circuit Courts of Appeal and the Connecticut Supreme Court.
Carolyn Rutledge, PhD, FNP-BC
2017 Plenary Speaker

Transforming Healthcare with DNP Educated Providers and Executives
CE Value 1
Dr. Carolyn Rutledge is a Professor at Old Dominion University where she serves as the Associate Chair of Graduate Programs and the Founding Director of the Doctor of Nursing Practice (DNP) Program. She received her MSN/FNP and her PhD in Health Services Research with a focus in Industrial and Organizational Psychological from Old Dominion University. She has served as a faculty member and a FNP in Family Practice at Eastern Virginia Medical School (EVMS) since 1988 where she has held the positions of the Director of the Center of Research and the Director of the Family Medicine Fellowship. She maintains her clinical practice as a FNP in the Ghent Family Practice Residency program at EVMS. Dr. Rutledge's primary focus is on developing innovative educational programs that will equip NPs with attributes needed to improve access to quality care for rural and underserved populations. She has focused much of her work in the areas of interprofessional collaboration and emerging technologies (telehealth) to enhance care. Most recently, Dr. Rutledge was selected as a recipient of the 2014 State Council on Higher Education (SCHEV) Outstanding Faculty Award.
Martha L. Sylvia, PhD, MBA, RN
2017 Plenary Speaker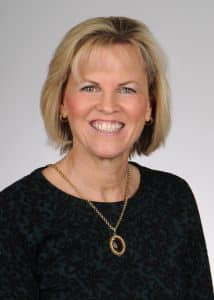 Data Analytics: The DNP's Powerful Tool in the Quest for Innovation in Practice
CE Value 1
Dr. Sylvia is Associate Professor at the Medical University of South Carolina College of Nursing; Instructor at the Johns Hopkins School of Nursing; and President and CEO of ForestVue Healthcare Solutions providing expertise in population health analytics, strategy, systems and program level interventions, and educational programs. The focus of her leadership, practice, and academic appointments for over 15 years has been in population health management with clinical oversight; program design, development, and evaluation; and clinical analytics. She developed the first textbook in clinical analytics focused on the needs of the DNP in translating evidence into practice and continues to provide leadership on DNP curriculum development. She has a rich clinical background in acute and ambulatory care with experience from multiple perspectives, including academic health systems, payers, providers, and community health organizations. She completed her BS in Nursing at the University of Vermont in 1999; MSN/MBA degree in 2004 from the Johns Hopkins University School of Nursing and Carey School of Business; and PhD in 2009 from the Johns Hopkins University School of Nursing.
Helen Hurst, DNP, RNC-OB, APRN-CNM
2017 Plenary Speaker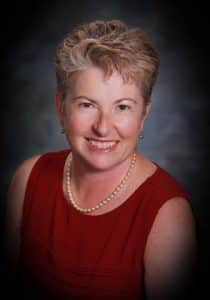 Mentoring – Embracing Opportunity and Finding Balance
CE Value 1
Dr Hurst is Associate Professor, LGMC/BORSF Endowed Professor in Nursing, and Graduate Coordinator at the University of Louisiana at Lafayette. She is currently a 2016-2017 Fellow in the Leadership in Academic Nursing Program with the American Association of Colleges of Nursing.Dr. Hurst has 25 years' experience in high/low-risk antepartum, intrapartum and postpartum care. She received the DNP and MSN from Case Western Reserve University, certificate in nurse-midwifery from Frontier School of Midwifery and Family Nursing and a BSN and BS in Business Administration from the University of Southwestern Louisiana. A member of the editorial advisory board for Nursing for Women's Health and Healthy Mom and Baby, she serves on multiple AWHONN committees including the National Expert Panel for the Empowering Women to Seek Needed Care project, served two terms as Louisiana Section Chair, is AWHONN State Nurse Leader for the Alliance for Innovation on Maternal Health Project, and represented AWHONN as a panelist on a national ANA webinar on Zika virus. She has presented at numerous local, regional and national events, has multiple publications and is a reviewer for multiple journals. Her primary interest focuses on the promotion of evidence-based practice in maternity care to improve maternal and neonatal outcomes. Additionally, she serves on the Board of Directors of the CWRU/FPB Alumni Association and is member of both the Fetal/Infant Mortality Review and Child Death Review Panels in her region.
Mary Blankson DNP, APRN, FNP-C
2017 Plenary Speaker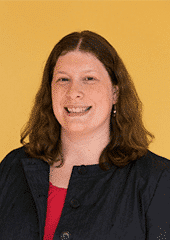 Addressing Patient Safety and Provider Support through the Implementation of a Controlled Substance Policy, Clinic-Based Monitoring Program, and Interdisciplinary Opioid Action Plan
CE Value 1
Mary Blankson DNP, APRN, FNP-C is the Chief Nursing Officer (CNO) for Community Health Center, Inc., overseeing diverse nursing services across the CHCI network, including primary care, health care for the homeless, and school based health services. As CNO she ensures the quality and expansion of nursing services, the development of nursing policy, and continuing nurse education to enhance our team-based care model. Dr. Blankson also collaborates directly with the Chief Medical Officer (CMO) to ensure high standard, evidenced based primary care delivery along with Joint Commission and Patient Centered Medical Home compliance throughout CHCI. She also works closely with the Chiefs of Behavioral Health and Dentistry to promote interprofessional care and supports the successful integration of multiple disciplines for team-based care.
Building upon her service in various missions organizations, Dr. Blankson continued to develop her passion for meeting the needs of the underserved by earning her MSN at Yale University in 2005. Dr. Blankson joined CHC as a family nurse practitioner shortly after graduation. While at CHCI, Dr. Blankson has served as the On-Site Medical Director of the New London County Sites, the Vice President of the Medical Staff, the Chair of the Pharmacy and Therapeutics Committee, and has served as a preceptor for America's First Family Nurse Practitioner Residency Training Program at CHCI. She completed her DNP education at Johns Hopkins University in 2015 with her capstone focusing on "Increasing Identification and Treatment Referral of Individuals with Hepatitis C (HCV) in the Primary Care Setting Through Clinical Dashboards." Dr. Blankson is certified and holds professional membership in the American Association of Nurse Practitioners. She continues to support various research and quality improvement projects throughout the agency to increase the visibility of nursing's contribution to the Medical Home.
Sonya Moore, DNP, CRNA
2017 Plenary Speaker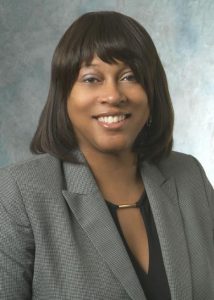 An Identical Population Workforce Through Early Awareness of Advanced Practice Nursing Principally Nurse Anesthesia
CE Value 1
Dr. Moore is an Assistant Professor, at the Frances Payne Bolton School of Nursing, Case Western Reserve University and Director of the Nurse Anesthesia Program. Dr. Moore has nearly three decades of clinical experience providing care to the critically ill and patients undergoing surgical procedures. She has provided leadership as the current chair of the faculty at FPB and for the nurse anesthesia program for almost a decade. Her career as a nurse anesthetist and entrepreneur has given her the opportunity to provide anesthesia at major medical centers, community and critical access hospitals in areas of specialty such as cardiovascular, vascular, neurology and trauma. As an active faculty member and member of the Board of Directors of the Ohio State Association of Nurse Anesthetists (OSANA), she influences health policy on a local, state, and national level.
Dr. Moore's credentials include a Bachelor of Science in Nursing from the University of Cincinnati, a Master of Science in Nursing from the University of Akron, and a Doctorate of Nursing Practice from Case Western Reserve University. Her areas of interest include: anesthesia care among patients with neurologic and pain management issues, interprofessional education, healthcare policy, and diversity in advanced practice nursing and the nurse anesthesia workforce.
Bill Howie, DNP, CRNA
2017 Plenary Speaker

Adverse Patient Outcomes: A Problem in Search of a Solution
CE Value 1
Dr. Howie is a Certified Registered Nurse Anesthetist since 1995. He serves on the Quality Improvement Committee at R. Adams Cowley Shock Trauma Center and USAR Nurse Corps Lt. Colonel for 25 years (retired).
He developed and implemented "Perioperative Extubation Checklist" during DNP studies that has been incorporated into the EMRs of over 24,000 patients at Shock Trauma and double this number at the University of Maryland Medical Center. This has resulted in more than a 50% reduction in perioperative extubation failures.
Dr. Howie will be speaking on the topic of Improving Clinical Outcomes in Nurse Anesthesia at this year's conference.
Linda Roussel, PhD, RN, NEA-BC, CNL, FAAN
2017 CNO Panel Moderator

Executive Leadership and the Doctor of Nursing Practice (DNP)
CE Value 1
Dr. Roussel, PhD, RN, NEA-BC, CNL, FAAN is a Professor of Nursing, DNP Program Director, and faculty mentor for doctoral students at The University of Alabama at Birmingham where she received her Doctorate in Nursing in 1990. Dr. Roussel's recent research publications include clinical nurse leadership, academic-clinical partnership, and frontline engagement. Transforming Care at the Bedside, which has been a more recent focus of her work, seeks to elucidate how healthcare providers improve patient outcomes at the point of care. Dr. Roussel has recently received Health Resources and Services Administration funding to establish "Our Neighborhood Healthcare Clinic", a nurse-managed clinic providing care to vulnerable populations.
A nurse with 30 years of experience ranging from clinical to executive roles, Dr. Roussel has served in leadership roles in acute, post-acute, long-term care, and transitional care management. Dr. Roussel currently serves as the president of The Alabama Organization of Nurse Executives, and she is on the advisory council of The Alabama Department of Public Health, Office of Women's Health. Dr. Roussel has authored and co-authored nursing textbooks including Management and Leadership for Nurse Administrators, Initiating and Sustaining the Clinical Nurse Leader Role, Project Planning and Management, A Guide for CNLs, DNPs, and Nurse Administrators, and Evidence-Based Practice, An Integrative Approach to Research, Administration, and Practice.
Velinda J. Block, DNP, RN, NEA-BC
2017 CNO Panelist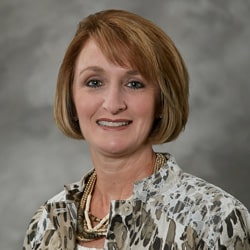 Executive Leadership and the Doctor of Nursing Practice (DNP)
CE Value 1
Dr. Block was recently appointed as chief nursing executive for HCA's TriStar Division. In this new role, Dr. Block oversees nursing and nursing practice for more than 5,800 nurses who support patient care in 22 hospitals and related care areas serving communities in Middle Tennessee, Chattanooga, Southern Kentucky, Northwest Georgia, and Northeast Atlanta.
Dr. Block has more than 34 years of experience, most recently serving as senior vice president and system CNO for KentuckyOne Health based in Louisville. Block earned her DNP degree from the University of Alabama, Birmingham School of Nursing and her master's in Nursing Administration from Vanderbilt University School of Nursing. She completed her undergraduate nursing degree at the Medical College of Georgia School of Nursing in Athens.
Deborah J. Baker DNP, CRNP
2017 CNO Panelist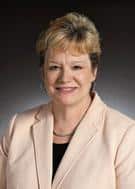 Dr. Baker is the senior vice president for nursing for the Johns Hopkins Health System. She also serves as the vice president of nursing and patient care services for The Johns Hopkins Hospital.
As the health system's first senior vice president for nursing, Dr. Baker partners with the chief nursing officers at our other hospitals to ensure integration of services and alignment with the health system's strategic goals and objectives, including the provision of quality services and strengthening of the enterprise as a true full-service, integrated health system. She is accountable for enhancing a clinical practice environment that is patient centered, with unsurpassed clinical quality and patient safety, while also providing significant contributions to education and research, ensuring nursing practice at the highest scope of licensure.
Dr. Baker first came to Johns Hopkins as a student, earning her bachelor's, master's and doctoral degrees from the Johns Hopkins University School of Nursing, where she currently serves as a member of the school's advisory board. She joined the staff of The Johns Hopkins Hospital in 1992 as a clinical nurse in the Department of Surgery. Prior to her current appointment, She served as the Director of Nursing for Surgery, Wilmer Ophthalmology and the Comprehensive Acute Care Rehabilitation Unit at Johns Hopkins Hospital (2008- 2015); as Assistant Director of Nursing for Advanced Practice and nurse practitioner in the Division of Surgical Oncology at Johns Hopkins Hospital (2005 -2008); and Manager of the Department of Surgery NP/PA teams (2003-2005). Prior to nursing leadership roles, Dr. Baker practiced as an acute care nurse practitioner in the Divisions of Trauma and Surgical Oncology in the Department of Surgery at Johns Hopkins.
Elicia Jacob, DNP, PHCNS-BC
2017 CNO Panelist
Dr. Elicia Jacob is a board certified Public Health Clinical Nurse Specialist; currently serving as the Director of Nursing Services at the University of Alabama at Birmingham Medical Center's (UAB) 400,000 square foot Women and Infants Center. Elicia is responsible for more than 700 employees dedicated to caring for women and infants. She is the hospital's equity advisor and sits on the diversity, equity and inclusion council. She has more than 22 years of nursing experience with 18 of those focused on women's health. Her experience and leadership include local, state, national, and global communities.
Dr. Jacob's direct influence in improving outcomes has been recognized by several organizations. In 2015, UAB Hospital was designated as a Baby Friendly facility under her direct guidance. The Gage Award for Innovation and Excellence was received by UAB's NICU for the Golden Week program which standardized care of the premature infant to increase survival rates. The International Board of Lactation Consultant Examiners and International Lactation Consultant Association have recognized UAB Hospital for excellence in lactation care.
Dr. Jacob has partnered with UAB School of Nursing PAHO/WHO Center to host nurse leaders from Zambia and other countries. Dr. Jacob serves as mentor and preceptor to students pursing degrees in nursing administration and other leadership roles. She is involved in the local community lending her expertise to the March of Dimes, Norma Livingston Ovarian Cancer, and sits on the Board of the Directors of the Community Food Bank and Mothers Milk Bank of Central Alabama. She is involved with several nursing organizations including Association of Women's Health Obstetric and Neonatal Nurses and the Birmingham Regional Organization of Nurse Executives.
Dr. Jacob was a speaker for the 2014 AWHONN convention and the 2015 Alabama Breastfeeding Summit. She received her Associate's in Nursing degree from Lawson State Community College, Bachelors and Masters in Nursing degrees from Jacksonville State University, and her Doctorate in Nursing Practice degree from The University of Alabama at Birmingham.