The Tenth National Doctors of Nursing Practice Conference New Orleans
2017 Faculty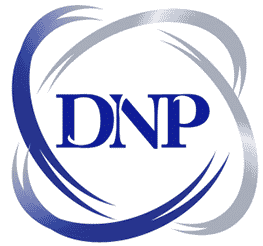 Shannon Idzik, DNP, CRNP, FAANP
2017 Conference Planner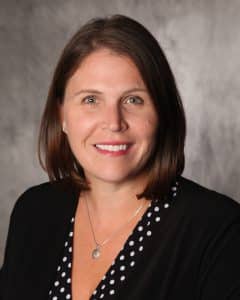 Dr. Idzik is an Associate Professor at the University of Maryland School of Nursing. She is currently the Associate Dean of the DNP program. She has been on faculty since 2005 has served as the program director for the Adult Gero NP program and then the Director of the DNP program. She maintains a faculty practice as a nurse practitioner in the University of Maryland Upper Chesapeake Medical Center in the Comprehensive CARE Center. She is active in the professional community, serving as a Collegiate Commission on Nursing Education (CCNE) site evaluator and the nurse from practitioner represented to the regional health information exchange, CRIPS. She has served as an appointed member of Maryland Health Services Cost Review Commission Physician Alignment and Engagement workgroup and led recommendation #1 to remove scope of practice barriers for advanced practice nurses on the Maryland Action Coalition on the Future of Nursing for more than five years. Dr. Idzik was recently elected as the Treasurer of the National Organization of Nurse Practitioner Faculties. She is a recent past president of the Nurse Practitioner Association of Maryland (NPAM). She was awarded AANP State Award for Excellence in 2012, was selected as a Fellow of the American Academy of Nurse Practitioners in 2014 and the NONPF policy award in 2015. Dr Idzik was a member of the AACN Task Force on Implementation of the DNP and served on the planning committee for the DNP conference in Baltimore in 2016.
Mary Terhaar, DNSC, RN, ANEF, FAAN
2017 Conference Planner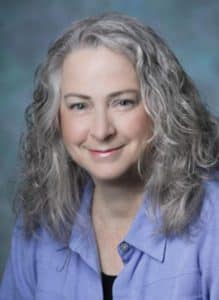 Dr. Terhaar serves as Associate Dean for Academic Affairs and the Arlene & Curtis Garvin Professor in Nursing Excellence at the Frances Payne Bolton School of Nursing at Case Western Reserve University. She is passionate about excellence in teaching and practice. Currently, her scholarship focuses on preparing and developing the nursing workforce, translating evidence into practice and education, and DNP education. Dr. Terhaar teaches curriculum design and development, leadership, and translation at present. She adapted a tool from industry to facilitate evaluation of rigor in DNP projects, published two texts used in DNP programs across the country, disseminated strategies to achieve impact in DNP education; and secured and administered significant funding for programs which support faculty and workforce development. Dr. Terhaar is a member of the American Nurses Association, the Academy of Nursing, Sigma Theta Tau International and a Commission on Collegiate Nursing Education visitor.
Linda Roussel, PhD, RN, NEA-BC, CNL, FAAN
2017 Conference Planner
Dr. Roussel, PhD, RN, NEA-BC, CNL, FAAN is a Professor of Nursing, DNP Program Director, and faculty mentor for doctoral students at The University of Alabama at Birmingham where she received her Doctorate in Nursing in 1990. Dr. Roussel's recent research publications include clinical nurse leadership, academic-clinical partnership, and frontline engagement. Transforming Care at the Bedside, which has been a more recent focus of her work, seeks to elucidate how healthcare providers improve patient outcomes at the point of care. Dr. Roussel has recently received Health Resources and Services Administration funding to establish "Our Neighborhood Healthcare Clinic", a nurse-managed clinic providing care to vulnerable populations.
A nurse with 30 years of experience ranging from clinical to executive roles, Dr. Roussel has served in leadership roles in acute, post-acute, long-term care, and transitional care management. Dr. Roussel currently serves as the president of The Alabama Organization of Nurse Executives, and she is on the advisory council of The Alabama Department of Public Health, Office of Women's Health. Dr. Roussel has authored and co-authored nursing textbooks including Management and Leadership for Nurse Administrators, Initiating and Sustaining the Clinical Nurse Leader Role, Project Planning and Management, A Guide for CNLs, DNPs, and Nurse Administrators, and Evidence-Based Practice, An Integrative Approach to Research, Administration, and Practice.