The Twelfth National Doctors of Nursing Practice Conference Washington, DC
2019 Faculty

Suzanne Miyamoto, PhD, RN
2019 Keynote Speaker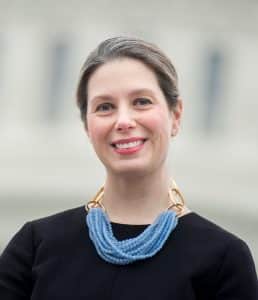 Dr. Miyamoto is a 2014 Robert Wood Johnson Foundation Executive Nurse Fellow and has been an adjunct assistant professor at Georgetown University, School of Nursing and Health Studies as well as at the University of Maryland, School of Nursing and lecturer at Johns Hopkins University, School of Nursing. Additionally, she is a member of the Editorial Board for the journal Policy, Politics & Nursing Practice. Previously, she held policy positions at the state and federal level with the National Institutes of Health, the State Commission on Patient Safety for the Michigan Health and Safety Coalition, and former United States Congressman Joseph Knollenberg.
Dr. Miyamoto received her Bachelor of Science in Nursing, Bachelor of Arts in Psychology, Master of Science in Nursing, and Doctorate of Philosophy in Nursing from the University of Michigan, Ann Arbor. Inducted as a fellow of the Academy in 2015, she is also a member of Sigma Theta Tau International, Women in Government Relations, Academy Health, the American Organization of Nurse Executives, and
the American Nurses Association.
Richard Ricciardi, PhD, CRNP
2019 Plenary Speaker
Dr. Richard Ricciardi is a professor and health policy faculty in the Policy, Populations and Systems community at the School of Nursing. Dr. Ricciardi comes from the Agency for Healthcare Research and Quality (AHRQ), where he served as the Director, Division of Practice Improvement. At AHRQ, Dr. Ricciardi's research focused on primary care practice improvement science in the areas of team-based care, quality and safety, and the management of patients with complex needs, including those with multiple chronic conditions, and those with opioid use disorder. His scholarly interests include implementation science, preventing and mitigating adverse body composition and sedentary behavior, and the role of nursing in the delivery of primary care. Prior to joining AHRQ in 2010, Dr. Ricciardi served on active duty in the Army for 30 years and held numerous clinical, research, and senior leadership positions within the Department of Defense, including as a pediatric and family nurse practitioner, research scientist, and educator. Dr. Ricciardi maintains a part-time clinical practice and is a fellow of the American Academy of Nursing and the American Association of Nurse Practitioners. He is president-elect for Sigma Theta Tau International, the honor society for nursing.
Shannon Idzik, DNP, ANP
2019 Plenary Speaker
Dr. Idzik is an Associate Professor at the University of Maryland School of Nursing. She is currently the Associate Dean of the DNP program. She has been on faculty since 2005 has served as the program director for the Adult Gero NP program and then the Director of the DNP program. She maintains a faculty practice as a nurse practitioner in the University of Maryland Upper Chesapeake Medical Center in the Comprehensive CARE Center. She is active in the professional community, serving as a Collegiate Commission on Nursing Education (CCNE) site evaluator and the nurse from practitioner represented to the regional health information exchange, CRIPS. She has served as an appointed member of Maryland Health Services Cost Review Commission Physician Alignment and Engagement workgroup and led recommendation #1 to remove scope of practice barriers for advanced practice nurses on the Maryland Action Coalition on the Future of Nursing for more than five years. Dr. Idzik was recently elected as the Treasurer of the National Organization of Nurse Practitioner Faculties. She is a recent past president of the Nurse Practitioner Association of Maryland (NPAM). She was awarded AANP State Award for Excellence in 2012, was selected as a Fellow of the American Academy of Nurse Practitioners in 2014 and the NONPF policy award in 2015. Dr Idzik was a member of the AACN Task Force on Implementation of the DNP and served on the planning committee for the DNP conference in Baltimore in 2016.
Andrea Brassard, PhD, FNP
2019 Plenary Speaker
Dr. Andrea Brassard returned from the American Nurses Association to the Center to Champion Nursing in America, an initiative of the AARP Foundation, AARP, and the Robert Wood Johnson Foundation to improve America's health through nursing. Andrea is a senior adviser on strategic policy for the Future of Nursing: Campaign for Action, a national initiative of those same organizations to transform health care through nursing and build healthier communities for everyone in America. At the American Nurses Association, Andrea was director of health policy. She was formerly full-time faculty at the School of Nursing at the George Washington University and continues as an adjunct professor. A nationally certified family nurse practitioner, she is past president of the Nurse Practitioner Association of the District of Columbia and occasionally practices at a retail health clinic system on weekends. Andrea received PhD and MPH degrees from Columbia University, where she was a funded public policy fellow.
Tina Gustin, DNP, CNS, RN
2019 Plenary Speaker

Assistant Professor DNP Program
Co-director Adult Gerontology Clinical Nurse Specialist/Educator Program
School of Nursing Old Dominion University

Telehealth 2.0 Past Present and Future Opportunities for DNP's
Dr. Tina Gustin has over 35-years of advanced practice nursing experience. She received her undergraduate degree from the Medical College of Virginia, which is now Virginia Commonwealth University. She received her master's degree as a Pediatric Clinical Nurse Specialist from the University of Virginia, and her Doctor of Nursing Practice degree from Old Dominion University. She is currently an Assistant Professor at Old Dominion University School of Nursing where she teaches in the Doctor of Nursing Practice Program. Dr. Gustin was most recently appointed as the Director of the school's Center for Telehealth Innovation, Education, and Research. The center will serve as a telehealth learning hub and research center not only for the state but also the East Coast Region of the United States.
She is the clinical manager for the Pediatric Telehealth program at Children's Hospital of the King's Daughters in Norfolk Virginia. Dr. Gustin has been responsible for the development of this new program and assuring clinical competence of the telehealth providers.
Dr. Gustin's research has focused on interprofessional team-based care and how telehealth can be used as the instrument for connecting providers to providers and providers to patients. Dr. Gustin has an interest in the unique skill set necessary to conduct a successful telehealth encounter. She has developed one instrument designed to measure telehealth etiquette knowledge and another that measures team telehealth performance with a focus on communication and etiquette.
She is the PI and Co-PI for several Health and Human Services Administration (HRSA) grants totally over 6 million dollars. These grants have aimed at reaching the rural and underserved though telehealth and interprofessional collaboration. Dr. Gustin has extensively published and presented on both interprofessional team-based care and telehealth both nationally and internationally.
She is currently serving on the American Nurses Association task force for technology and was most recently elected to the Center for Telehealth and eHealth (CTel) Advisory Board. She has been invited to several nursing and medical schools to assist in the development of a telehealth curriculum and to present her work.