Tammy Peacock, DNP, RN, NEA-BC, CENP, CPPS, CLSSBB
2021 Keynote Speaker
Presentation:  Leading Innovative Quality Improvement in the Capricious Healthcare System: The Role of the DNP
To view a PDF of the PowerPoint presentation, CLICK HERE
Dr. Tammy Peacock is currently a nurse leader for Kaiser Permanente's National Accreditation and Quality Consulting. She has over 30 years of nursing experience in healthcare.  Dr. Peacock is a subject matter expert in surgical safety, accreditation, and has widespread experience in performance improvement, health care operations, and patient safety.  With over ten years of quality improvement experience, Dr. Peacock has led several large performance Improvement projects in a large multi-regional integrated healthcare system.  In 2016 she was the recipient of Kaiser Permanente's Lawrence Patient Safety Award for her contributions to Enhanced Recovery After Surgery.
Dr. Peacock has been published in American Journal of Perioperative Nursing, and the American College of Surgeons Bulletin. Dr. Peacock has presented numerous times at the Kaiser Permanente National Quality Conference and the American College of Surgeons Quality and Safety Conference.
Dr. Peacock received her Doctor of Nursing Practice (DNP) from the University of San Francisco with an emphasis in executive leadership. Dr. Peacock is a member of Sigma Theta Tau International Honor Society, American Organization of Nurse Leaders and an Affiliate member of the American College of Surgeons. She holds certifications in Nursing Executive Advanced-Board Certified (NEA-BC), Certified Executive of Nursing Practice (CENP), Certified Professional Patient Safety (CPPS), Certified Lean Six Sigma Black Belt (CLSSBB), and is a TEAMSTEPPS master trainer.
Carmen Kynard, DNP, APRN, FNP-BC, NP-C, PMHRN-BC, CPHRM, MBA, MEd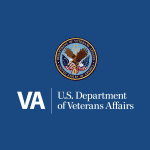 Presentation:  Beyond the Patient: Contributions of the DNP to Quality Improvement in Health Care Settings
To view a PDF of the PowerPoint presentation, CLICK HERE
Dr. Carmen Kynard, DNP, MSN, MBA, MEd, APRN, PMHRN-BC, CPHRM has been employed at the Department of Veterans Affairs Kansas City VA Medical Center (KCVAMC) since late 2019.  She is the Chief Quality Officer and has responsibility for Quality, Peer Review, Infection Control, Utilization Management, and Risk Management for all inpatient, outpatient, and community-based services.  Immediately prior to coming to the KCVAMC,  for 4.7 years, Carmen was the Vice President of Nursing Services, Regulatory Affairs, and Performance Improvement for a 10-hospital, multi-State, behavioral health company situated in Memphis, TN. Carmen served as a Chief Nursing Officer and Director of Performance Improvement  for a local medical surgical facility and an acute level behavioral health care hospital for 17 years. For a number of years, Carmen administered Quality/ Risk /Infection Control/ Utilization Review/and Performance Improvement functions for three medical surgical facilities in the SF Bay area. She is certified as a Hospital Risk Manager (CPHRM) and as a Psychiatric Mental Health Nurse (PMHRN-BC).  She was an examiner for Malcolm Baldrige and helped drive organizational performance excellence by reviewing and providing feedback to hospitals. When not working, Carmen enjoys performing medical/mission work. Pursuant to this interest, Carmen returned to school to become a Family Nurse Practitioner and has worked in clinic settings in the KC area. In 2015, Carmen was selected as one of the three US recipients for receipt of the Florence Nightingale Medal that is awarded by the International Committee of the Red Cross in Geneva, Switzerland for courage and devotion to victims of armed conflict or natural disaster and exemplary service or pioneering spirit in areas of public health or nursing education.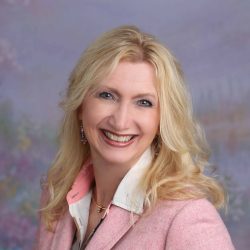 Brenda Douglass, DNP, APRN, FNP-C, CDCES, CTTS
Jeannie Scruggs Corey, DNP, RN, NEA-BC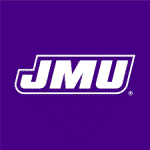 Presentation: DNP Education and Practice
A Facilitated Conversation Embracing the Essentials
To view a PDF of the PowerPoint presentation, CLICK HERE
Brenda Douglass, DNP, APRN, FNP-C, CDCES, CTTS is an Associate Clinical Professor and Family Nurse Practitioner at Drexel University. She earned a DNP degree (2011), MSN degree (2006), BSN degree (2004), and AS degree (1988). Prepared with a clinical practice degree (DNP) and nationally board-certified as a Family Nurse Practitioner (FNP), Dr. Douglass draws on her extensive experience and expertise in academia, clinical practice, and administrative roles. Dr. Douglass maintains an active clinical practice in a primary care setting caring for individuals with acute and chronic conditions. Research interests include graduate/DNP education, nursing leadership, mentorship, interprofessional education/practice, and diabetes mellitus.  Brenda is co-author/producer of the monthly DNP Inc. Outcomes Newsletter feature titled: "The DNP Conversation."
Jeannie Scruggs Corey , DNP, RN, NEA-BC, is a Professor of Nursing in the Doctor of Nursing Practice program at James Madison University (JMU). Prior to joining JMU, she was faculty at Jefferson College of Health Sciences and Virginia Tech Carilion School of Medicine. She received her DNP from Case Western Reserve University, MSN from the University of Virginia, BSN in Nursing from Radford University, and an AD from Virginia Western Community College. She has many years of executive, leadership, clinical, and higher education experience.  Research interests are DNP project practices, health policy, leadership moral distress, and interprofessional practice and education. Jeannie is co-author/producer of the monthly DNP Inc. Outcomes Newsletter feature titled: "The DNP Conversation."