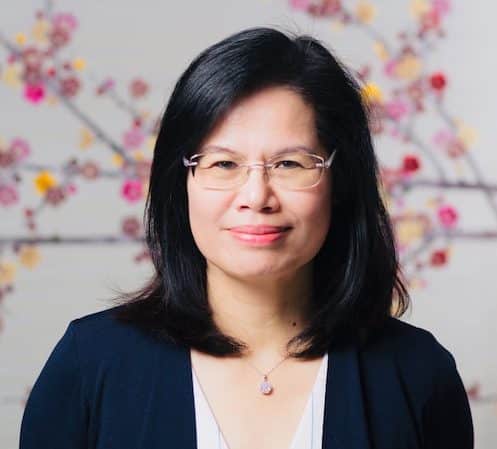 Jian Zhang, DNP, FNP-BC, NEA-BC, FAAN
2022 Keynote Speaker

Presentation:  Leadership During Crisis: Chinese Hospital COVID-19 Success & Lesson Learned
Dr. Zhang has been the CEO of the Chinese Hospital System since 2017.  She had previously served as the COO and Chief Outpatient & Innovation Officer before the promotion.  She has over 20 years of experience in business development, operation, marketing, growth, innovation, clinical practice, teaching, and research.
Dr. Zhang earned her DNP in healthcare system executive leadership at University of San Francisco (USF) in 2012; a Master Degree of Science and a Post-Master Family Nurse Practitioner Certificate at UCSF in 1992 &1996; and a Bachelor Degree in Sun Yat-Sen University of Medical Sciences in 1989.  She has written numerous grants to bring funding to implement innovative initiatives to improve quality of care and promote well being of the San Francisco Bay Area Chinese community.
Since January 2020, Dr. Zhang has been leading Chinese Hospital to safeguard the community through the pandemic by implementing a comprehensive COVID-19 initiative consisting of bilingual community education and outreach, testing, contact tracing, quarantine, and linkage of care and vaccination, in collaboration with SFDPH, elected officials, and community leaders.  These prevention and mitigation efforts have proven successful, as the Chinatown community remains one of the areas with very low infection rates, despite being one of the most densely populated areas in the nation.   This successful model was adopted by SFDPH and disseminated to other communities through grants, gaining local and national accolades from the NY Times, San Francisco Chronicle, PBS, KQED, CBS, and several Chinese media outlets.  Dr. Zhang was awarded by California Senate and Assembly as the 2021 Distinguished Woman of The Year for her contribution.  Dr. Zhang was recognized as an outstanding woman leader at the 2022 International Women's Month by the San Francisco Board of Supervisors.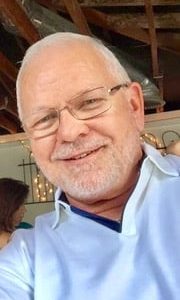 David Campbell-O'Dell, DNP, APRN, FNP-BC, FAANP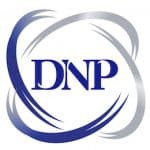 Presentation:  Past, Present, and the Future of Healthcare Outcome by Doctoral Prepared Advanced Practice Nursing: An Ever-Changing Landscape
David Campbell-O'Dell, DNP, APRN, FNP-BC, FAANP earned his DNP degree through the University of Tennessee Health Science Center in Memphis when there were only 7 DNP programs in the country. His career has taken him from acute care clinical and administrative positions, to community-based service organization, to working with the insurance industry, to later evolving into higher leadership and clinical roles. His clinical interests as a Family Nurse Practitioner is neurology and neurocognitive disorders and family/community dynamics. As an educator he has helped to develop undergraduate and graduate nursing programs including first-degree RN, RN to BSN, nurse practitioner, nurse administrator, and nurse educator. He has been a part of developing numerous DNP programs and has either taught or has contributed as an invited guest lecturer in programs around the country.
As president of Doctors of Nursing Practice, Dr. Campbell-O'Dell is honored to work with students, graduates, faculty, and key stakeholders in academia, practice, policy development, and finance to promote and enhance the doctoral prepared nurse to improve healthcare outcomes. He enjoys working in paradise (Key West) teaching online while maintaining a small clinical practice.
Brittany Hay, DNP, ARNP, ANP-BC, FNP-BC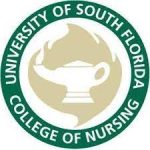 Presentation:  Back to the DNP Future
Brittany Hay, DNP, ARNP, ANP-BC, FNP-BC is an assistant professor at the University of South Florida and director of the family and adult-gerontology primary care nurse practitioner concentrations. She has over 20 years of direct experience in the advanced practice nurse role caring for patients and families across the spectrum of care prior to becoming faculty. As a DNP, she has engaged in multiple successful systems level projects utilizing evidence-based practice and quality improvement approaches. Dr. Hay has advanced education in the field of gerontology and diagnostic reasoning. She is now focused on leveraging competency-based educational strategies to support student development of meaningful, high impact interventions to improve health outcomes.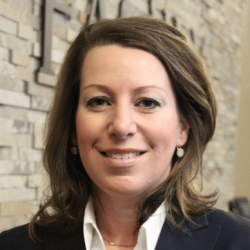 Molly Bradshaw DNP, APRN, FNP-BC, WHNP-BC
Presentation:  Mobile Integrated Health: A New Opportunity for Healthcare Delivery
\Molly J. Bradshaw, DNP, APRN, FNP-BC, WHNP-BC is an Associate Professor, DNP Program Coordinator, and Faculty Innovator at Eastern Kentucky University. Nationally board certified as both a family and women's health nurse practitioner. She maintains an active clinical practice at First Choice Immediate Care, in Columbia, Kentucky. She is Chair of the American Association of Colleges of Nursing (AACN) Steering Committee for the Practice Leadership Network and is the owner/CEO of DNPmollyB, LLC. She is a co-author of The DNP Project Workbook: A Step By Step Process for Success and is the co-host of The DNP Project Podcast.
Tina Gustin, DNP, MSN, CNS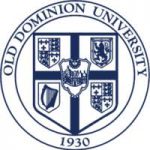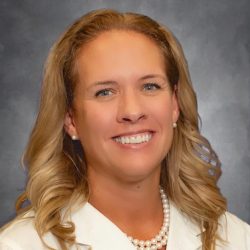 Jessica Parrott,  DNP, RN, CPNP, CNE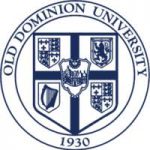 Presentation: Academic Practice Partnerships: A Model for Improved Collaboration and Outcomes the Role of the DNP
Dr. Tina Gustin has over 35-years of advanced practice nursing experience. She received her undergraduate degree from the Medical College of Virginia, which is now Virginia Commonwealth University. She received her master's degree as a Pediatric Clinical Nurse Specialist from the University of Virginia, and her Doctor of Nursing Practice degree from Old Dominion University. She is currently an Assistant Professor at Old Dominion University School of Nursing where she teaches in the Doctor of Nursing Practice Program. Dr. Gustin was most recently appointed as the Director of the school's Center for Telehealth Innovation, Education, and Research (C-TIER). The center will serve as a telehealth learning hub and research center not only for the state but also the East Coast Region of the United States. She is the clinical manager for the Pediatric Telehealth program at Children's Hospital of the King's Daughters in Norfolk Virginia. Dr. Gustin has been responsible for the development of this new program and assuring clinical competence of the telehealth providers. Dr. Gustin's research has focused on interprofessional team-based care and how telehealth can be used as the instrument for connecting providers to providers and providers to patients. Dr. Gustin has an interest in the unique skill set necessary to conduct a successful telehealth encounter. She has developed one instrument designed to measure telehealth etiquette knowledge and another that measures team telehealth performance with a focus on communication and etiquette. She has been the PI and Co-PI for several Health and Human Services Administration (HRSA) grants totally over 6 million dollars. These grants have aimed at reaching the rural and underserved though telehealth and interprofessional collaboration. Dr. Gustin has published and presented on both interprofessional team-based care and telelehealth both nationally and internationally. She served on the American Nurses Association task force for technology and was most recently elected to the Center for Telehealth and eHealth (CTel) Advisory Board. She is currently the Co-Chair for CTel's Interprofesional Telehealth Education Task Force that is developing competencies and standards for training multiple professionals for telehealth delivery. She has been invited to several nursing and medical schools to assist in the development of a telehealth curriculum and to present her work
Dr. Jessica Parrott is originally from the Washington, D.C. area and has been in Hampton Roads, VA for over 20 years. She is a trifecta graduate from Old Dominion University, receiving her bachelor's in nursing, master's in nursing and doctorate in nursing practice degrees all from ODU.  Dr. Parrott completed her master's in nursing with a focus on the pediatric nurse practitioner role and additionally received a postgraduate certificate in nursing education. Dr. Parrott is dually certified as a pediatric nurse practitioner and nurse educator.   She is currently an Assistant Professor at ODU, teaching in the Pediatric Nurse Practitioner and Doctor of Nursing Practice programs. Dr. Parrott also has an extensive background in undergraduate nursing education, educational leadership, and accreditation.
Dr. Parrott has been a nurse practitioner for almost 20 years in pediatric primary care and pediatric urgent care settings.  She currently practices with Children's Hospital of the King's Daughters (CHKD) Division of Urgent Care and is a member of the interprofessional Quality Improvement Committee. Additionally, Dr. Parrott is adjunct faculty for Eastern Virginia Medical School (EVMS).
Dr. Parrott has a practice, research, and grant background focusing on underserved/underrepresented groups in healthcare, interprofessional practice and education, and quality improvement to include systematic evaluation.