Association of Community Health Nursing Educators 2020 Annual Institute
June 4, 2020

-

June 6, 2020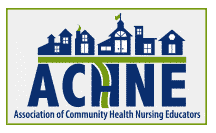 Purpose
To provide a scholarly institute whereby community health nursing educators will collaborate and present their accomplishments; share strategies towards building a culture of health; promote health equity, and aim for community wellbeing as a vision for Healthy People 2030.
Intended Audience
Public health nurses, public health and community health nursing educators, public health leaders, and students and partners interested in public health, health equity, populations health, and other public health issues.
Leave a Reply
You must be logged in to post a comment.