Intellectus Statistics is a comprehensive and simple-to-use statistics program that uses proprietary technology to draft a written interpretation of statistical output. Students, faculty, and researchers can now conduct analyses without demanding statistical expertise.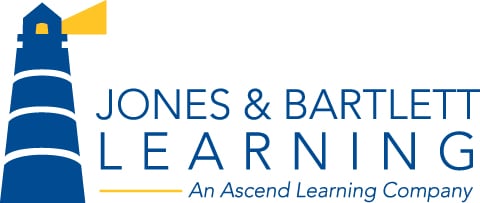 Jones & Bartlett Learning
Jones & Bartlett Learning is a world-leading provider of instructional, assessment, and learning-performance management solutions for the secondary education, post-secondary education, and professional markets. Our educational programs and services improve learning outcomes and enhance student achievement by combining authoritative content with innovative, proven, and engaging technology applications.
Charles R. Drew University of Medicine and Science: Mervyn M. Dymally School of Nursing; DNP Program
Charles R. Drew University of Medicine and Science: Mervyn M. Dymally School of Nursing offers degrees BSN- MSN- DNP. The DNP program is
a 40-credit program, which is completed through precepted clinical settings, provides a flexible, executive-education Format in which the theoretical content of each course is taught. DNP immersion weekend is onsite and includes orientation and course instruction. The final week of the DNP program is on-site with DNP Project Presentations. Coursework is in 3 sessions (Fridays- 3 hours. online synchronous). Followed by 12 hours of online asynchronous to be completed independently. The didactic portion will be taught using both a Face-to-Face and web-enhanced pedagogical approaches For student/Faculty collaboration, Faculty presentations, and clarification of theoretical content. All clinical courses are offered as immersion practicum experiences, conducted in Faculty approved, in-person, precepted clinical settings. Students are admitted to this program as a cohort in Spring and Fall.
CDU has earned designation as a minority-serving institution by the U.S. Office for Civil Rights and is recognized by the Department of Education (DOE) under Title III B as a Historically Black Graduate Institution (HBGI). The University is a member of the Hispanic Association of Colleges and Universities.
Regionally accredited by WASC Senior College and University Commission (WSCUC). The CCNE visitation for accreditation is being planned for the earliest time allowed, initial CCNE program accreditations are for 5 years. MMDSON for the Master\'s ELM and Nurse Practitioner Program has CCNE Accreditation for ten years from 2017 to 2027. The DNP Program is an add-on Program for Advanced Practice Nurses (both Nurse Practitioners and Clinical Nurse Specialists). The CCNE request for accreditation will occur in the 4th semester, one year after the DNP Program begins.
If you have any questions about the admission requirements and process, please reach out to Admission at admissionsinfo@cdrewu.edu